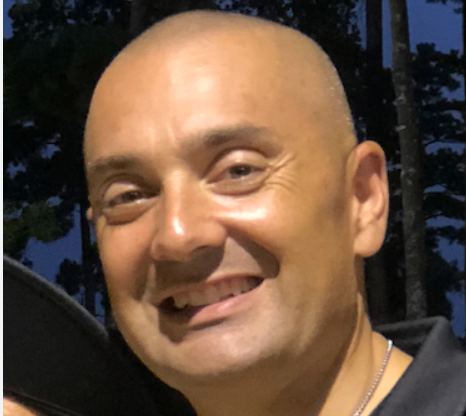 Houston, TX, 17th September 2023, ZEX PR WIRE, In a world where adversities and challenges often cast a long shadow over people's lives, Jason Cianflone emerges as a guiding light through his mission embodied in the "Brighter Days are Ahead for You" Publication. Rooted in his unyielding dedication to disseminating optimism, spiritual insights, and the message of hope to individuals of all backgrounds, Jason's work takes a profound focus on suicide prevention, aiming to illuminate the path to resilience and healing.
As the driving force behind "Brighter Days are Ahead for You" Jason Cianflone has centered his life's purpose on uplifting and inspiring individuals grappling with life's burdens. Recognizing the prevalent struggles with mental health and the alarming surge in suicide rates, he has tirelessly worked to establish a platform that not only imparts spiritual wisdom but also extends a lifeline to those who are seeking help.
Jason eloquently conveys, "From the day we are born, we are blessed! We must never forget that we are blessed. God uses the trials and tribulations of life to sharpen us and smooth off the rough edges. When we are filled with despair, it feels like the end. But it is just the beginning of the change in our hearts."
At the core of Jason's message lies the reassurance that individuals are never isolated in their struggles. He draws inspiration from sacred scriptures, notably Hebrews 13:5, emphasizing that a divine presence is unwavering, whether during moments of joy or in the depths of sorrow. "In the Good times and the bad, in the highs and the lows. In the good times, he walks beside us! That's the easy part!" Jason emphasizes. "You have to remember this and imprint it into your heart, mind, and soul… 'In the Bad, Terrible and Disastrous times, he Carries Us!' He never puts us down to walk beside him again until we are ready."
Through his publication, Jason Cianflone endeavors to remind people that they are not alone in their struggles. He recognizes the transformative power of faith and the profound impact of spiritual knowledge on mental and emotional well-being. By disseminating messages of hope, resilience, and the inherent worth of every individual, he endeavors to dispel the feelings of isolation that often accompany emotional anguish.
One of the cornerstones of "Brighter Days are Ahead for You" is a relentless commitment to suicide prevention. Jason firmly believes that by cultivating empathy, compassion, and understanding, we can establish a robust support network for individuals navigating their darkest moments. His dedication to suicide prevention is evident through his efforts to raise awareness, provide resources, and foster open dialogues about mental health.
As part of his mission, Jason Cianflone collaborates with mental health professionals, spiritual leaders, and community organizations to ensure that his endeavors align with the most effective strategies for suicide prevention. Through workshops, seminars, an engaging YouTube channel, and online content, he seeks to equip individuals with the tools they require to confront life's challenges and embark on a spiritual journey of solace.
While Jason's mission transcends geographical boundaries, he maintains a deep connection to his home state of Texas. Acknowledging the diverse array of experiences and backgrounds, he strives to offer solace that transcends cultural, social, and religious divides.
In a world that, at times, resembles a tumultuous sea, Jason Cianflone's "Brighter Days are Ahead for You" Publication stands as a guiding beacon, leading individuals toward healing, fortitude, and spiritual abundance. Through his unwavering commitment, he not only spreads the good news but also extends a helping hand to those in need.
About Jason Cianflone
Jason Cianflone is a promoter of spiritual enrichment and the visionary behind "Brighter Days are Ahead for You." Based in Texas, his mission revolves around disseminating positivity, spiritual wisdom, and the message of hope to individuals of all backgrounds. With a particular emphasis on suicide prevention, Jason's work aims to inspire hope, resilience, and a sense of community among individuals confronting life's challenges.
For more information, please visit:
Imdb: https://jasoncianflone.medium.com/ 
LinkedIn: https://www.linkedin.com/in/jasoncianflonebrighterdaysareaheadforyou/
YouTube: https://www.youtube.com/watch?v=TgPgI2YZkWM&ab_channel=JASONCIANFLONE
Medium: jasoncianflone.medium.com
The Post Empowering Lives Through Faith: Jason Cianflone Illuminates the Path to Brighter Days first appeared on ZEX PR Wire
Information contained on this page is provided by an independent third-party content provider. Binary News Network and this Site make no warranties or representations in connection therewith. If you are affiliated with this page and would like it removed please contact [email protected]